The IOTA foundation went public with its partnership, dubbed 'IOTA Access'  with partners Jaguar Land Rover and STMicroelectronics as well as a host of other mobility engineering companies (EDAG, RIDDLE&CODE, NTT DATA Romania, ETO GRUPPE, and BiiLabs). This darkhorse of the cryptocurrency world has partnered with automotive businesses and smart-sensor businesses and is forging a new path.
Novel use cases for IOTA based systems include technical solutions to critical issues in the environmental sector such as tracking transfer of energy from resources from their origin, a difficult task when it comes to fossil fuels and one that is even more tricky when dealing with with renewable energy sources. 
Elon Musk recently purchased 1.5 billion USD in Bitcoin, possibly with sights on incorporating blockchain technologies into TESLA vehicles. Since this landmark in Cryptocurrency history, most investors have been reevaluating the market in a more positive light. Whilst Bitcoin itself might not be the next step for the tech giant Musk, diversification of his portfolio will bring him to a coin which is the focus of today's article.
IOTA is different from traditional blockchain technologies, partly in that it directed acyclic graphs to its benefit. E.g., to avoid significant security pitfalls such as the notorious double-spend issue. The chief concern at the onset of IOTA's inception was that it be poised to merge with the emerging Internet of Things (IoT). It has accomplished this: IOTA's unique framework makes it perfect for connecting to multiple nodes or points in a system.
Primarily it is the fast and feeless platform it provides that makes it such a powerful solution for the transfer of data and value. Long-standing British car manufacturer Jaguar is not the first and certainly won't be the last business in the personal electric mobility space to notice the power of IoT technologies, and we eagerly await the splash that Jaguar's new range of cars will make after sinking its jaws into this rare disruptive beast. The software is currently being tested for release on the I-Pace following initial success in research vehicles such as the F-Pace.
What is IOTA Access?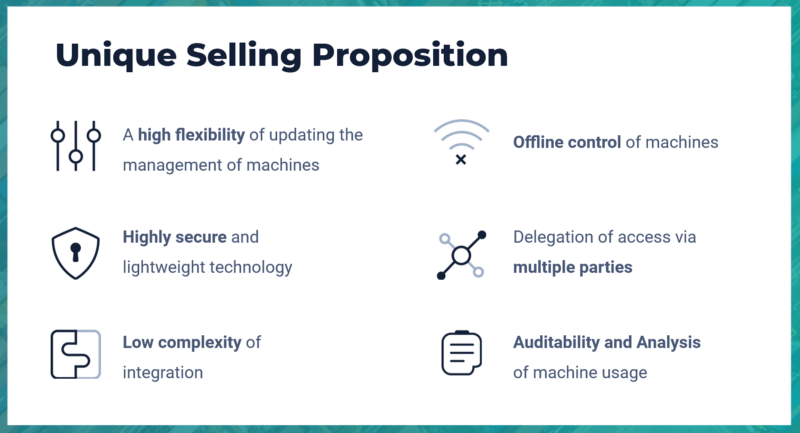 IOTA Access has useful implications for personal electric vehicles, allowing easy integration into a business' existing apps. In the case of British-owned car retailer Jaguar, the use cases were so tantalising they had to be pounced on. Dominik Schiener IOTA Co-founder told Reuters that 'phones should be our personal keys'. He gives the use case of using access to open the trunk of your Jaguar car remotely because by incorporating it into a local system you set up, you could 'allow a neighbour to put a package in it (the Jaguar's boot) that had been delivered'. 
There are many selling points of Access to an array of different businesses that rely on personal mobility Deliveroo drivers being able to operate and drive vehicles pre-loaded with online food deliveries, or drones coming into contact with an IoTa sensor to show they have delivered a parcel. These are but a few immediate possibilities that could appeal to already thriving industries looking to streamline inefficiencies and adopt futuristic technologies that put them ahead of their competitors. For startups and up-and-comers immediately adopting such technology could reduce overheads and allow them to scale at a much faster rate.
Why IOTA Trumps Existing Server Solutions
There's a huge benefit of having near-zero transaction fees more widely for micro-mobility companies, as they run on IOTA's equivalent of a blockchain. This is an ultra-secure system called the Tangle which uses directed acyclic graphs that promise greater security than the traditional blockchain technology with its ripening SHA-256 hashing algorithm.
Let's use the case of a scooter startup. IOTA access has an embedded set of logical steps to grant or deny access to a vehicle. If the user has the correct say, insurance and meets other requirements a vehicle can be rented out. The startup eliminates the need to set up and manage one's own server infrastructure which tends to be both time and resource-intensive. This can be an early roadblock for electromotive startups that are only about to set off on their journey. Imagine going to the airport to rent a car and only needing to open the boot of your car using your mobile phone. You would save yourself time, and the stress of going into a rental office. That's reason enough for us!
For larger businesses, it may also be worth considering IOTA's access network. For one, it decreases the chances of network downtime happening. A TESLA glitch earlier this year took the TESLA application offline for hours, leaving users unable to check their cars charging status remotely, or to pre-condition their cars heating, ventilation and air conditioning (HVAC) systems. 
IOTA Access and Beyond – What It Means for Personal Electric Mobility, Environmentally Friendly Businesses and Beyond?
The technology can be rolled out easily and is rather green, meaning that anybody or company can take advantage of its futuristic features. Users of IOTA's feeless open-source software can use IOTA Access to enable access and rent their personal electric vehicles, and this makes IOTA Access incredibly valuable as a green technology.
We can reduce the need for everyone to have their own vehicles, and allow people to easily share vehicles within a community, without the need for complex servers and middlemen. The reason IOTA is also a green cryptocurrency is that it does not need to be mined. It is thus far less energy consuming – a commonly cited concern by environmentalists when discussing traditional Blockchain technologies. Jumps in the efficacy of our renewable energy technologies have greatly reduced the validity of this longstanding criticism. However, the energy costs still aren't great when it is an issue that we could easily circumvent, as IOTA's framework elegantly proves.
The IOTA promises a way to collect and relay detailed status information, such as watts stored, and to cheaply relay this information to other nodes. TESLA used server-based systems to check the performance of their solar panels, and they were sorely let down. Technologies such as these should be updated and TESLA is but one company that would benefit from IOTA's technology. Another use case for IOTA, in general, is solar panel farms, or even neighbourhood solar panel energy shares.  IOTA could enable instant and secure communication of such information between solar cells connected into the system. It is challenging to trace renewable energy back to a point of origin, even more so than with traditional renewables.
IoT technologies could mean an end to this problem, with the sky being the ceiling on the different sets of data that could be collected and traced. IOTA's partnership with Jaguar and collaboration on its Jaguar I-Pace is only the first step in seeing the incorporation of IoT sensor technologies and blockchain technologies into our day to day lives, and it won't be long before we are using it ourselves when hiring electric cars and scooters.
A world full of IoT sensors will be dramatically different from the one we live in today, and these changes are coming at us at dizzying speed. With personal electronic scooters, bicycles and even cars joining this highly connected, nodal network we will begin to experience what will hopefully be a less restricted, and less cumbersome environment. Changes like this are being catalysed by the on-going SARS-CoV-2 pandemic, which is simultaneously making having your own vehicle less and less appealing.
There are seismic changes in store for us all, and you can stay at the forefront by checking in with us at Electric Travel and subscribing below!